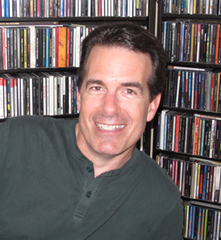 "Written with authenticity and emotional honesty, Jason Warburg's Believe in Me thrusts the reader into the combustible world of political activism and arena rock, where cynicism, power trips, and egos live together in unhealthy codependency. Warburg's first-person tale digs deep and hits all the right notes, finding the humanity that makes activism compelling and music powerful. I believed every word." –Roger L. Trott, author of Getting in Tune
A page-turning tale of being and becoming, Believe in Me by Jason Warburg follows young campaign operative Tim Green, the grieving son of a recently deceased music writer, and charismatic, politically active rock singer Jordan Lee, leader of the arena-rock juggernaut Stormseye. From their meeting on a jet to a recording session to a sold-out stadium concert, Green and Lee hopscotch through airports and arenas across the United States, pursuing distinct yet similar dreams.

Inspired by the novels of Nick Hornby, Robert B. Parker, and Elmore Leonard, and the crackling dialog of screenwriter Aaron Sorkin, Warburg filters his fable through an encyclopedic knowledge of popular music. Drawing on his background as editor of the music-review site The Daily Vault, he displays an innate understanding of the elements that unify genres. His voice, like Hornby's in High Fidelity, bears the unmistakable signature of the devotee.
"Believe in Me is a story about heroes," Warburg says, "and how we create and relate to them. In our postmodern world, irony goes hand in hand with a world-weary cynicism, an attitude that suggests heroes have become obsolete."
Fittingly, Warburg's heroes populate his pages like iconic inductees into the Rock and Roll Hall of Fame: Counting Crows, Bruce Springsteen, R.E.M., Fountains of Wayne, The Who, Neil Young, The Rolling Stones, Van Morrison, and many others. Jordan Lee and Stormseye, riding the crest of a blockbuster reunion tour, call to mind no act so much as Eddie Vedder and Pearl Jam.
Believe in Me is a novel about heroes and believers, regret and redemption, fathers and sons, and the healing power of rock and roll.