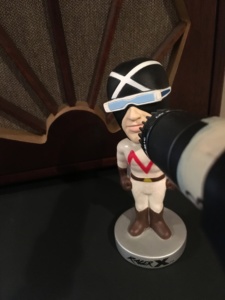 Wampus is a record label, publishing imprint, and creative agency. We support recording artists, authors, and organizations in the creation and distribution of their most challenging and provocative work.
Wampus has developed, produced, and distributed more than 100 books and albums since 2002.
* * * * *
"What matters is who you are and what you do with it. At Wampus, we partner with authors and artists who disregard expectations, who innovate rather than follow, who build their audience one person at a time. We translate their work to media and fans around the world.
"Ready to take that next step? Drop us a line. And let's talk about where you'd like to go."
—Mark Doyon, Creative Director
* * * * *
Mark Doyon blogs about creativity and the music business for Hypebot and Music Think Tank.
* * * * *
"Never play to the gallery." -David Bowie