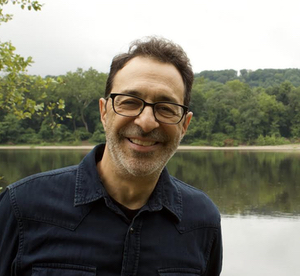 "Richard Fulco's hallucinatory rock odyssey replays the Summer of Love with a Zelig-like protagonist and an assortment of characters both real and imagined. Pipe dreams and cameos adorn his alt-history with a deep dive into the music biz, cults, the Civil Rights Movement, white supremacists, and the Haight." —Richard Peabody, editor, Gargoyle Magazine
It's 1967, the Summer of Love. When twenty-one-year-old guitarist Stephen Cane's promising band falls apart, he is forced to move back home with his Christian mother. Unwilling to give up on his rock and roll dreams, he flees to New York to patch things up with his former friend and bandmate, Dylan John, a rising pioneer of psychedelic rock whose band is on the verge of making it big. When Dylan unexpectedly quits Red Afternoon to be a civil rights activist, Stephen is handed the opportunity of a lifetime.

Lured into the trappings and pitfalls of celebrity and confronted with a dangerous secret, Stephen spirals into self-doubt and misplaced loyalties. Against the backdrop of a nation in turmoil, he questions his dreams, his parents' loyalties to a bygone era, his inability to choose wisely in love, and his racial bias.
We Are All Together addresses a nation struggling with its mythological past and the effects it has had on the integrity of the individual. Does the artist owe the world anything? Does the ailing world need another rock star?
Published on November 29, 2022.
—
More by Richard Fulco

Richard Fulco's debut novel, There Is No End to This Slope, was published by Wampus in 2014.
"With dialogue as crisp as a caramel apple, imagery of an ever-evolving Brooklyn, and terrific references to theatre, literature, and rock 'n' roll, There Is No End to This Slope craftily whips together elements of romantic comedy with the parts of life that aren't so easily fixed." —Richard Melo, author of Happy Talk and Jokerman 8
(Photograph of Richard Fulco by Nan Ring.)