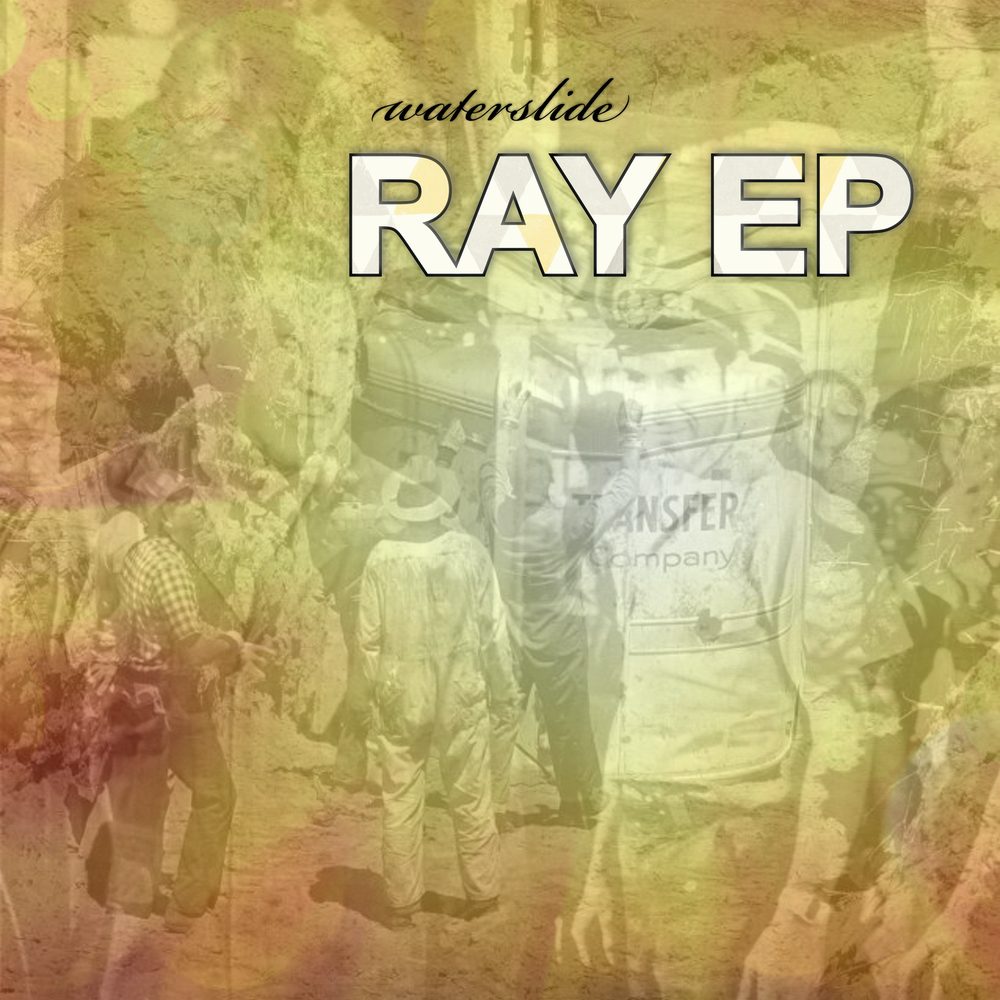 Ray EP is a new story pulled from the headlines of the past.
It includes a folky single about familial bonds, a nursery rhyme about an elliptical ride, and a toe-tapper about the vanishing underdog.
Featuring bassist Eamon Loftus, fiddler Dan Hochhalter (Dierks Bentley, Keith Urban), vocalist Audrey Karrasch (ALKE), keyboardists Jimmy Maddox and Steve Burdette, and singer-songwriter Mark Doyon (Arms of Kismet), Ray EP is a splash of sunny folk rock under a stormy sky.
Waterslide fuses acoustic, organic instrumentation and found sound, summoning a warm, analog vibe that sounds as natural in a coffeehouse as it does on a car radio. Guitars and dancebeats coat sugary melodies and fractured lyrics, blending genres in offbeat and revelatory ways.
Listen at Bandcamp or other outlets.