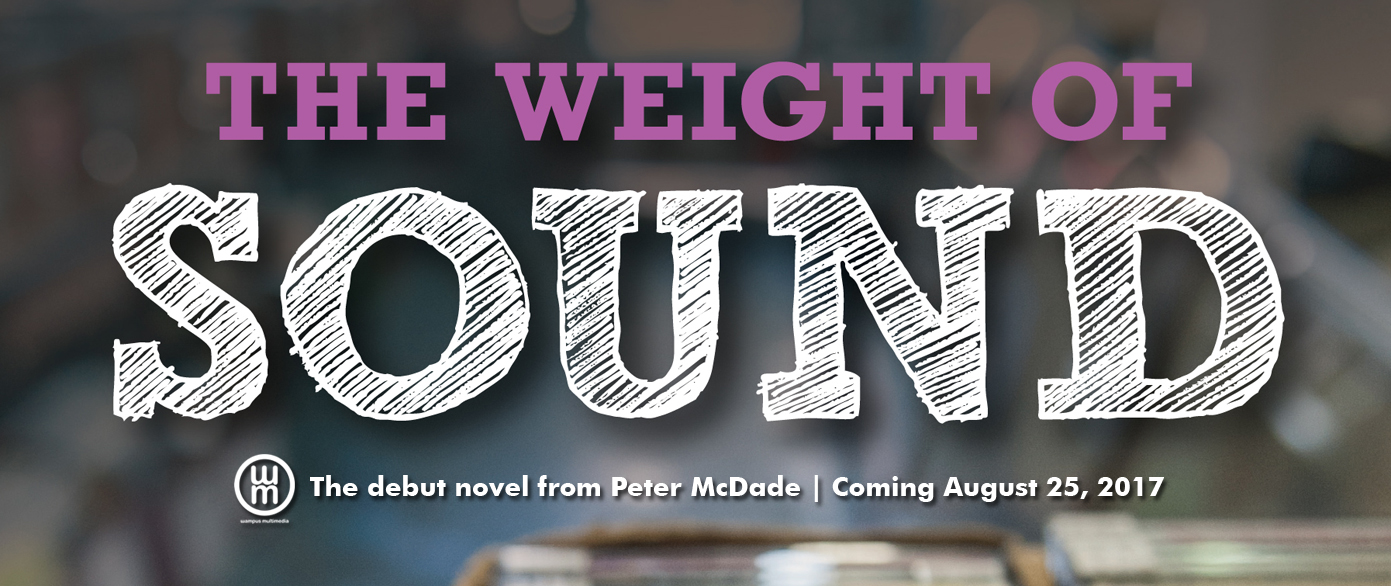 We met drummer and writer Peter McDade a few years ago when he was scouring the indie world for a label home for Rycopa, the long-lost album from his longtime band, Uncle Green. The karmic weight he brought with him didn't seem heavy at all. It actually seemed pretty light.
We didn't know then that Peter was working on a novel, The Weight of Sound, that drew on his career as an artist in the music business. The novel went something like this: Careers die. Friendships fade. The music is all that remains. This is the weight of sound. We found that arc — of a musician's life from the dreaming to the pursuit to the disillusionment to the ultimate arrival someplace — to be both personal and universal.

It was weighty. Because it wasn't "just" a novel — it was an album, too. The Weight of Sound: Original Soundtrack featured characters from the novel, portrayed by a talented cast of musicians, performing original songs from the book.
And that was weighty and intriguing. So we offered to help carry some of that weight a long time, kinda like the Beatles sang. And Peter gave the OK.
The Weight of Sound is available now as either a novel (includes the digital album!) or as a standalone download of rock:
Buy print edition at Amazon | Barnes & Noble | Indie Bookseller via IndieBound.org
Buy ebook for Kindle | iPad/iPhone | Nook
Buy album The Weight of Sound: Original Soundtrack at Bandcamp | iTunes | Amazon | CD Baby
Add The Weight of Sound to your reading list at Goodreads
Official site | Interview with Peter McDade
(Book publicity by Alison Law Communications)