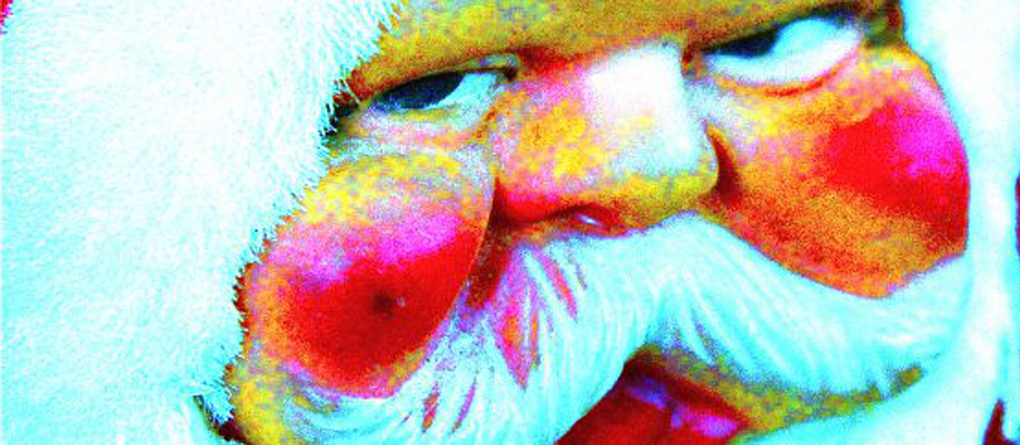 Maybe Christmas doesn't come from a store, but it's hard to imagine otherwise in 2017, Year of the Imperious Huckster (or is that the Iron-Handed Hoaxer?). Not that it matters. You can go about your business and luxuriate in the holidays, but no one would blame you if your heart's not in it.
Don't look now, but Kowtow Popof is here to help. His new record, 13 Daze of Xmas, serves up a musical baker's dozen to warm your cockles, or alternatively, keep them fireproof.
From furtive tree-cutting ("Winter Wood") to holiday beach-resorting ("Birds Gotta Fly") to Christmas shopping traffic mis-happening ("Winter Blunderland"), 13 Daze propels you on a rock 'n' roll sleigh ride filled with nostalgia, dipsomania, reindeer trading, and other merry-making monkey business.
Maybe these tunes will bring back childhood memories of grown-up drunkenness, or remind you of that creepy "secret Santa" office party you once attended. Or perhaps they'll just make you wonder how old St. Nick keeps it together when life seems like one big shell game. Whatever bell they ring, here's hoping these songs supply you with that happy-to-be-here feeling you put on your wish list.
Who knows, maybe after hearing 13 Daze of Xmas, you too will have the honor of carving the Roast Beast.
Buy at Amazon | CD Baby | iTunes